KASE Clip-in filters for Fuji GFX cameras:
Fuji GFX50R, GFX50S, GFX50S II, GFX100 y GFX100S
Available kits:
MCUV/Neutral Night/ND64/ND1000

ND8/ND64/ND1000
Read more
Show less
There are certain situations in which working with a filter holder is very uncomfortable, needing a simple and light equipment that we can carry in a pocket, impossible? Nothing is impossible for KASE.

With the new KASE Clip-in filters for Fuji X cameras we can have in our pockets the ND filters necessary to take long exposures at any time, we also have an MCUV filter to protect our sensor from dust and a night filter for our shots at night.
_

HOW THE FILTERS ARE ASSEMBLED?
With the filters comes a sucker to easily mount the filters inside the camera without touching them.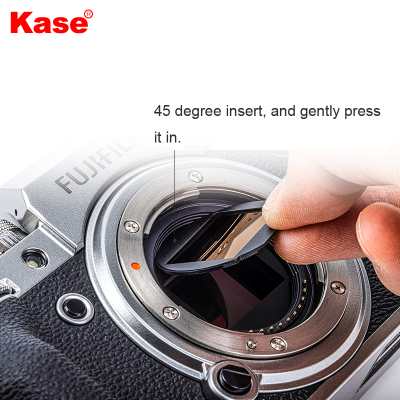 In the next video you can see how to mount the filter in your Fuji X camera.
The KASE Clip-in system offers us a multitude of advantages, first due to the size of the filters they are handling (protected by a frame), total absence of vignetting or light entry, manageability (really small filters) and price.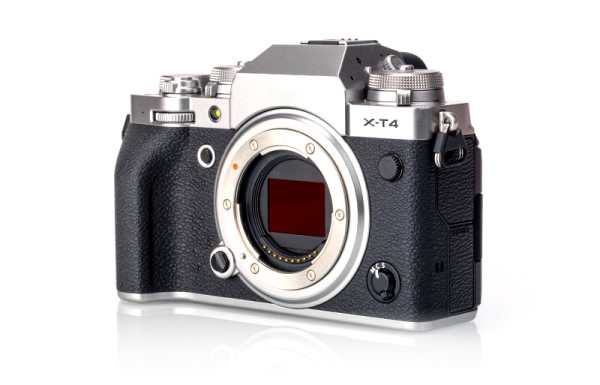 _

FILTER RANGE
The complete range of filters allows us to face any light situation, from the use of very small densities (3 steps) to densities of 10 steps, without forgetting that we can always protect our sensor before lens changes with the MCUV filter.

Available filters (MCUV, Night, ND8, ND16, ND32, ND64, ND1000), it is also possible to buy them in KIT format (MCUV, ND8, ND64, ND1000)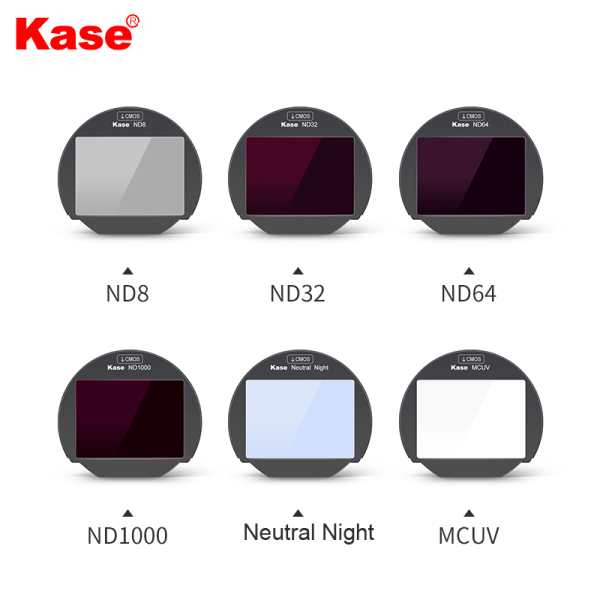 _

WHAT SONY CAMERAS ARE COMPATIBLE?
Fuji GFX50R, GFX50S y GFX100R
_

WHAT IN THE BOX?
The box includes dipending on selected kit:
MCUV/Neutral Night/ND64/ND1000
ND8/ND64/ND1000
Read more
Show less