UV365 Glass (High definition)
Anti-reflective treatment (multicoating) on ​​both sides
Treatment on both sides to repel water/oil (easy to clean)
Antibacterial
IR and scratch protection
Read more
Show less
OUTSTANDING FEATURES OF THE UV FILTER FOR CANON TELEPHOTO
This KASE kit for Canon includes a protective UV filter with an integrated adapter ring designed specifically for:
Canon RF 1200mm F8L IS USM
Canon EF 800mm f/5.6L IS USM
Canon EF 600mm f/2.8L IS USM
Canon EF 600mm f/4L IS II USM
Canon EF 400mm f/2.8L IS USM
Canon EF 400mm f/2.8L II IS USM
Each filter is made of UV365 glass and features Multi-coated for optimal light transmission and to reduce potential lens flare and glare. In addition, the glass surfaces feature a water-resistant coating that reduces the adhesion of oil, grease, and water droplets for easy cleaning, and also resists minor scratches and abrasions.
In the following video you can see the adapter installation:



THE ROUND UV FILTER, WHAT IS INCLUDED?
UV Filter 
Special adapter for selected lens
Special Cap



KASE WOLVERINE SERIES FILTERS - HARDNESS WITH THE BEST QUALITY
KASE Wolverine filters are not only the most neutral on the market but also, thanks to their hardness, you can rest assured if they fall or hit an object.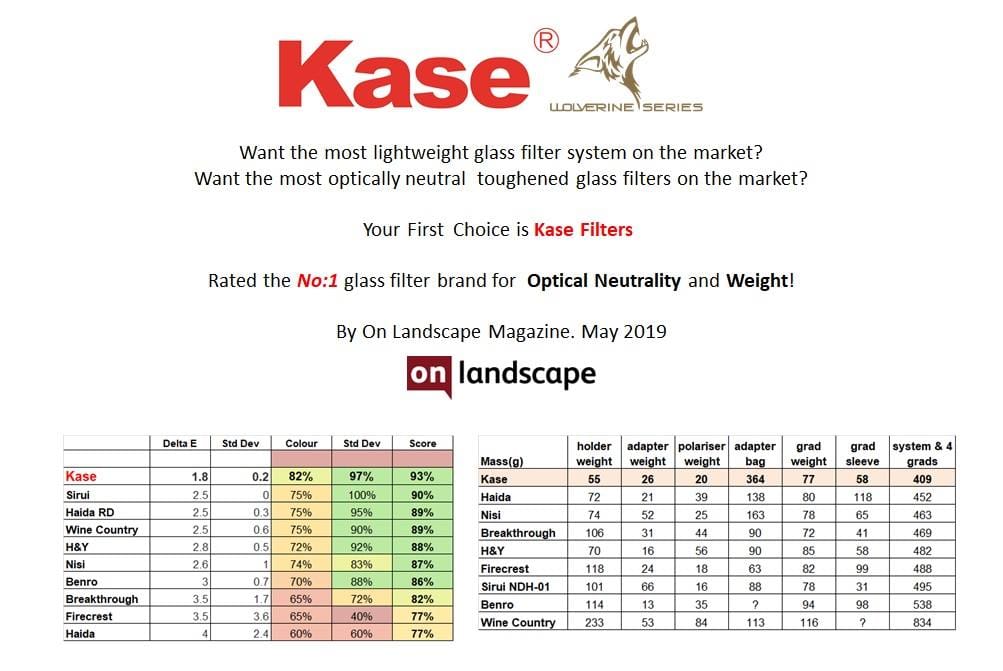 Read more
Show less